E-commerce Marketing Tips
Online Wikipedia, 1 year ago
0
12 min

read
70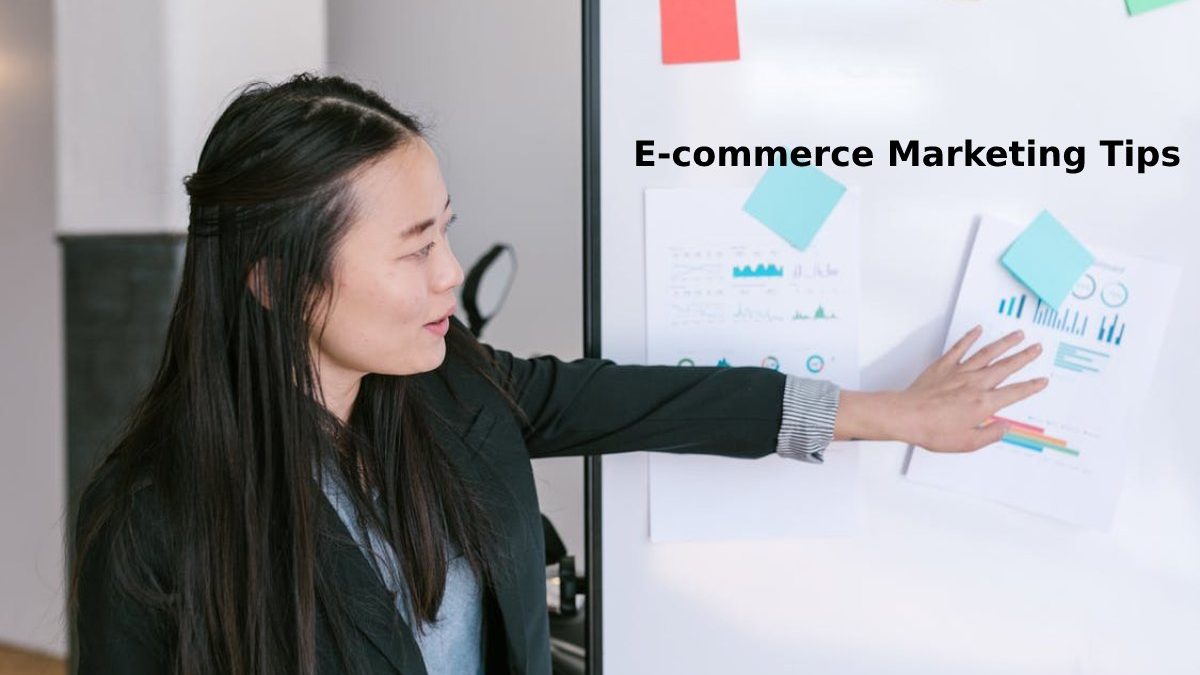 Introduction
E-commerce marketing is a method of promoting a company that sells its products or services via the Internet. E-commerce marketing goals of E-commerce marketing are to drive traffic to the online store, convert visitors into paying customers and retain them after a purchase.
As a complex tool, e-commerce marketing involves many strategies to achieve these goals. Read on to find out what types of e-commerce marketing are worth using and how to incorporate them into your overall marketing strategy.
Types oF E-Commerce Marketing
Search Engine Optimization (SEO)
Pay-per-click (PPC) advertising
Marketing push Web
Social Media Marketing (MMS)
Chatbot Marketing
Influencer Marketing
Affiliate Marketing
Email marketing
E-commerce marketing includes various actions to increase profits and return on investment (ROI) while reducing investments in brand promotion. Some work best to attract new customers, others to retain existing customers or drive a purchase. It is the main reason every online business has to try different types of marketing. We have selected the eight most attractive and practical them.
Search Engine Optimization (SEO)
This type of marketing involves optimizing your website for further improvement in search engine positioning. SEO applies to any company represented on the Internet that has a website.
Businesses use SEO to increase traffic to their website. But this has other benefits, including increased clicks and sales. 70% of marketers consider it more effective than PPC ads.
Many believe that SEO incorporates "magic" phrases into the website's text. At the same time, in 2020, effective search engine optimization includes many other elements. Such as creating and promoting relevant content, updating content, and creating links. Adding mentions and reviews, improving HTML code, and more.
Zalando is an example of good work with search engine optimization. The brand is the first among the search results for the query "women's clothing online". According to Ahrefs, the website has excellent domain authority: 72, many backlinks, and incredible site speed on laptops and desktops.
Pay-Per-Click (PPC) Advertising E-commerce
PPC, or pay-per-click advertising, is a type of digital marketing in which a company pays a fee to an ad network every time someone clicks on their promoted link. This method allows companies to get new visits to their website.
Some doubt that PPC is still valid today while everyone uses ad-blocking apps. However, 75% of people said paid ads helped them find what they needed. And 26% clicked on the ad because they knew the brand. It makes PPC ads effective for interacting with interested and loyal customers. Search engine marketing can also increase brand awareness by 80%.
PPC advertising positively affects companies that offer lifetime value to customers (healthcare, education, cable and Internet service providers), high margins (lawsuits, repair services, cars), retailers and producers of unique products. In addition, every small company benefits from the pay-per-click model: it allows companies to work on tight budgets.
You can see the text ad of an Ask search for "sneakers" in the example below. Ask first displays this promoted content and marks it with an "Ad" label so that users can distinguish paid search results from natural results.
Marketing Web Push
Web push marketing is an advertising strategy that involves sending short notifications to the target audience in a browser or mobile app. Since it is possible to send promotional and transactional messages via this channel. You can promote your products, inform your customers about their order status, communicate your updates, etc.
The average reaction rate to web push notifications is 7.8%. Readers most often respond to messages from travel companies, finance companies and online stores. Web push notifications can be helpful for those who promote their business through content marketing: let your customers know about new articles or videos and increase traffic to your website.
Using this type of marketing as part of your strategy allows you to improve your delivery activities, get higher engagement, and collect usage statistics about your open rate and CTR. Another advantage of this communication channel is its low price. For example, with SendPulse, you can send push notifications for free if you have fewer than 10,000 subscribers.
Start your web push marketing with SendPulse: Sign up and create engaging, personalized notifications and exit popups. Segment recipients by location or other details and send them messages automatically.
Here's a notification created with SendPulse to increase sales of an old clothing collection.
We've added images and a call-to-action button to make it attractive and clickable. In the notification editor. You can create web push notifications and preview them directly in the different browsers.
Social Media Marketing (MMS)
Social media marketing uses social platforms as channels for brand promotion, target audience growth, website traffic generation, and increased sales. The SMM audience is enormous: 3.8 billion people. In 2019, 43% of Internet users browsed social networks when searching for products before purchasing.
Social media marketing is suitable for all companies, including the B2B sector. This type of e-commerce aims to increase brand awareness, increase website traffic, improve content distribution, regularly interact with a target audience, etc. 73% of marketers believe that SMM is effective or very effective in achieving these goals.
To be successful with your SMM, develop different strategies and content for each social media platform you use to promote your brand. Your Facebook marketing approaches should be different from those of Instagram marketing. Vary the frequency of publication, themes, publication formats, etc., to get the most out of each social network.
Here are some tips from GoPro. The brand has several million subscribers and publishes different content on several social media platforms. For example, GoPro demonstrates images and videos made by users showing the quality of their cameras on Instagram.
At the same time, on Facebook, the brand pays more attention to promotional messages, special occasions and contests.
Influencer Marketing – Major E-commerce
Influencer marketing is the promotion of the brand through publications made by bloggers or opinion leaders. It is a great way to attract new customers because people are more likely to trust brands if they've seen their favourite blogger promote them.
69% of marketers believe that influencer marketing is effective. Conducted correctly, this type of eCommerce marketing can increase your brand awareness, reach your potential customer, help accelerate customer acquisition, and promote sales. It is helpful for all companies but shows the best results for the fashion, cosmetics, travel and holiday sectors.
To benefit from influencer marketing, choose influencers correctly. Please pay attention to their audience: they may not be cultivated but dedicated, which increases your chances of getting the most out of the collaboration. Another key to success is to make sure your partner's audience coincides with your target audience.
Here is an example of a collaboration between the pet supplies brand "Edgard and Cooper" and a young girl and her famous dog on Instagram. The company has chosen the influencer perfectly: most of its subscribers are pet owners interested in offering a superior life to their dogs.
Affiliate Marketing – Another E-commerce
Affiliate marketing promotes your brand via affiliate resources by paying them a commission for each new customer. At first glance, this may seem similar to influencer marketing. But the mechanism is different. Whereas in influencer marketing, you pay for the ad itself. You pay a fee after a sale in an affiliate model.
This type of marketing increases brand awareness, improves SEO, and increases sales. And also, gives you more return on investment. Carefully crafted programs can increase revenues by 30%.
Affiliate marketing is suitable for companies that strictly control their products and purchases, for example, as part of direct selling. It reduces the reputational and financial risks associated with this type of promotion.
This type of e-commerce marketing works well for most niches, from online education to retail. Here's an example of affiliate marketing on a blogger's website. If you click on one of these books, you will be redirected to the Amazon page where you can buy it.
Email Marketing
Email marketing is essential for raising leads, selling, and improving your customer experience.
80% of professionals consider email marketing their main customer loyalty channel, and 81% use it for customer acquisition. This communication channel works for B2B and B2C. International companies, local companies, etc.
To be successful in email marketing, include different types of emails in your strategy. Emails will help you build relationships with customers and encourage them to make a purchase. Meanwhile, transactional emails will improve your customers' experience by notifying them of changes to their account, purchase status, shipping updates, etc.
Match your campaigns with customer interests, and create engaging emails. And personalize them. Otherwise, you will irritate your customers instead of increasing sales. And your open emailing rate will drop.
Remember to automate your marketing efforts: Welcome, abandoned cart, birthday, and other emails sent automatically require minimal effort but significantly increase your revenue.
We created an attractive email with SendPulse. It offers unique offers and contains elements of personalization: the recipient's name and the company's address.
E-commerce is a promising market: by 2022, sales are expected to reach $5.8 trillion. However, it's something hard: you have to compete with several million other companies. Including giants like Amazon.com. We've selected marketing strategies and tips to help you succeed in eCommerce.
Use Upselling And Cross-Selling For Your Products
Let's start by distinguishing one from the other: cross-selling offers additional products or services, for example, a t-shirt in combination with jeans or conversation clubs and Spanish classes. At the same time, upselling allows a customer to get a better or bigger product for an additional payment. It can be a meal or a laptop component.
To succeed in the additional sale, follow specific rules. Offering extra value. Think about the problems users may encounter while using the product and ways to solve them. Compare the cheaper and more expensive versions to highlight the latter's advantages.
And finally, be careful about the price and don't ask too much. Customers will rarely pay 25% more than the original price.
If you opt for cross-selling, remember that your additional offer must be well suited to the needs and interests of the customer. Asos does it perfectly. Allowing customers to shop for the complete look: there's a good chance a buyer wants to get it all.
Reward Your Loyal Customers
Did you know that retaining your current customers is five times cheaper than attracting new ones? Loyal customers spend 67% more in the 31 to 36 months of their buying relationship with the brand than in the year's first half.
So, the key to increasing your revenue is to retain your customers. Try to reward them for staying with you. Organize a customer loyalty program and offer bonus points. Which can be redeemed for discounts, gifts or free shipping.
For example, Dior offers different statuses to its loyal customers to thank them for buying a perfume. The brand divides the classes into four groups based on how much they spent shopping at Dior. Each group wins a different number of bonuses and pleasant surprises. They are welcome gifts. And invitations to point-of-sale events. Premium care services and other opportunities.
Speed Up Your Website
Few things are more annoying than a landing page that loads too slowly. 70% of customers admitted that site speed affected their purchasing decisions. The acceptable download time is five seconds or less.
Every extra second results in a 7% drop in conversions and affect your website's search results ranking.
Skyscanner demonstrates excellent website speed results in the Pingdom Tools service. The image below shows that it takes just over three seconds to load the main page, which is fantastic.
Website Speed
To speed up your website, please follow our tips:
Reduce the amount of hypertext used.
Transfer protocol requests
Optimize and compress your files.
Reduce the number of redirects on your page.
Use browser caching.
Choose a reliable web host;
Use a content delivery network.
Keep in mind that your website will likely slow down over time. So monitor it and make adjustments regularly.
Optimize Your Website For Mobile
In the last quarter of 2019, mobile devices accounted for more than 52% of internet traffic worldwide. People browse the Internet not only for fun but also to work, study and shop. 69% of smartphone users said they would prefer to buy from companies with informative and convenient mobile websites. Don't miss this audience: optimize your site for mobile.
Start by improving the speed of your website. Mobile users must access content in seconds. Evaluate your site's speed with Google's Test My Site feature. However, keep the images and videos of your products: customers still need them to decide on the purchase.
Instead, create a mobile version of your website. You'll need to make some adjustments with mobile users in mind. Think about their needs, whether they're using a more significant "Add to Cart" button or optimized content. Look at the mobile version of the website of the cosmetics brand Lush. The page loads in seconds, contain all the features available for the web version and offers easy access to buttons, including "Add to Cart".
Use A Personalized Approach
80% of customers are more likely to buy from brands that offer personalized experiences. You can use personalization in most communication channels, including email campaigns. And SMS advertising. And also, as web push notifications.
To master personalization, try to know your customers' gender, location, favourite products, and other demographic information. You can segment them with a double opt-in signup form on your website or track the items they've viewed.
Here's an example of Net-a-Porter. Which shows items similar to what the customer has considered before.
Add Social Proof to your E-commerce
Social proof can work miracles for sales and return on investment. 93% of consumers say online reviews influence their purchasing decisions. There are many ways to add this tool to your marketing strategy.
Add reviews on your website's product pages.
Ask an expert to test and recommend your products or services on their resources. Publish storefronts on your blog. Share the prizes you've won or milestones. Such as 50,000 subscribers to your YouTube channel. Please mention the size of your customer base or their names in your bio, as Nature Sign did on their main page. And also, the company displays the logos of its customers using their service.
Related posts