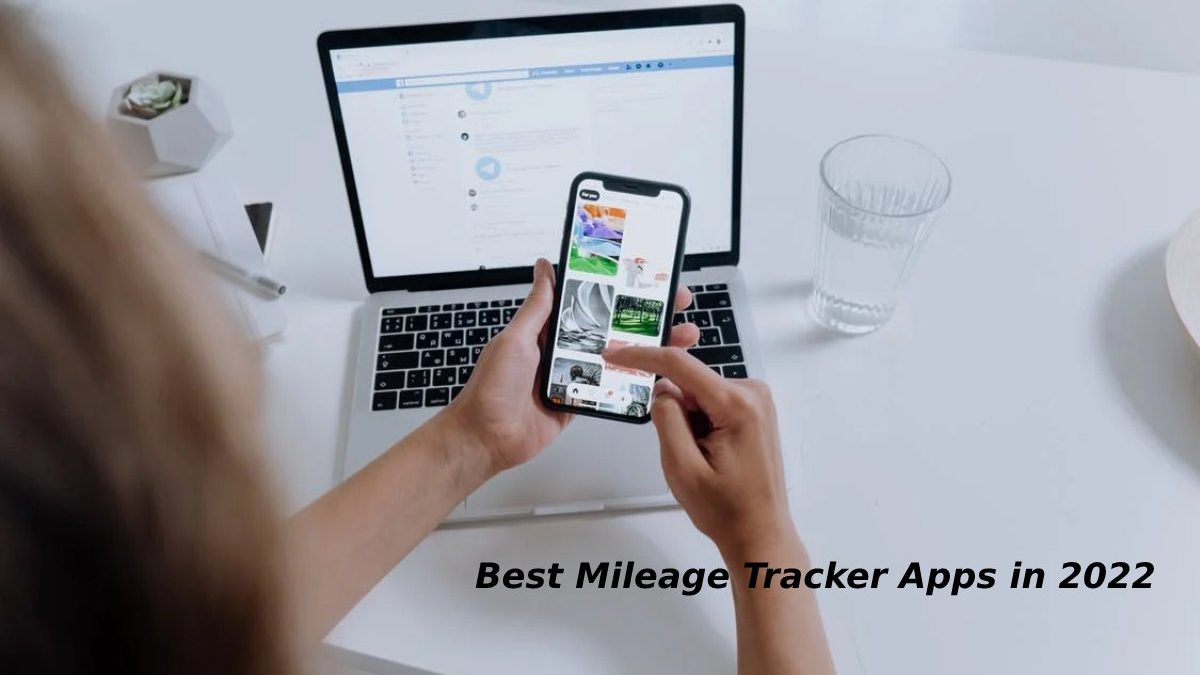 Introduction
When it comes to an understanding of how to track mileage for taxes, one must realize that accounting software and a simple mileage tracking tool can make life easier for every independent contractor.
Whether you're self-employed or run a personal business. Or work for a company where the use of a vehicle is required during office hours. A mileage tracking app is the most critical time and money saver you can buy.
Having already explored the wealth of available mileage tracking options, we will focus on three of the best mileage tracking apps available, describing their features and comparing them. These providers will be MileIQ, MileageWise and MileCatcher.
Before we get into the three providers we're going to highlight today. Let's describe the essential elements.
Manual trip tracking and editing
While one can imagine that this feature is essential, many providers on the market do not offer it, choosing instead to rely entirely on automatic tracking. MileIQ – easily the most popular business mileage tracker – follows this model. Of course, popularity is not necessarily synonymous with competence, as far as we are concerned.
So, this begs the question: why is manual trip tracking and editing so important? Well, because no provider offers 100% reliable automatic tracking. Automatic tracking is another overarching feature. And in our expert opinion, it's also something you shouldn't do without.
If you want to make sure your mileage logs are perfect, you may need to add or modify routes to create that result from time to time.
Numerous Automatic Tracking Options
There are many automatic tracking options, although most providers offer only one: vehicle movement monitoring. It is generally acceptable since vehicle movement monitoring tends to be entirely accurate and reliable, but it's worth noting that the following options are also available:
Bluetooth Auto Tracking: Usually, with this type of tracking, you need to use your usual Bluetooth setup, interfacing it with your phone.
Plug 'N' Go Auto Tracking: As the name suggests, you have to plug in your phone via an existing USB port in your vehicle, and the app will start tracking. Unplug your phone, and it will stop. This type of tracking is also very reliable, although, of the three providers we focus on today, only MileageWise offers it.
Retrospective Mileage Reconstruction
While certainly something little available in the current market, retrospective mileage reconstruction is offered by both MileageWise and ExpressMileage. Apart from these providers, we don't know of any other player in the market that gives it. Unfortunately, ExpressMileage only has software that can be used on your PC – they make it not have an application.
So how does retrospective mileage construction work, and why is it practical? The reality is that many people who perform work-related mileage haven't recorded it in a long time, and the IRS is likely to ask you for up to 3 years of mileage logs if they decide to conduct an audit, and it pays to be prepared. As for how it works – with MileageWise, we needed to give our odometer readings for the years in question. Our frequent customers during that time, and the software did the rest – compiling an accurate mileage log, which was also IRS Resistant.
A Breakdown Of Today's Mileage Tracking Apps Highlighted
In the future, we will now delve deeper into the details of the applications highlighted today, looking at the pros and cons of each. Before we begin, there are a few things to note about the applications and software available across the industry:
Most providers offer some free version, although there is usually a reduced number of recordable rides available and fewer features.
The apps themselves can be used on both Apple and Android devices. Typically, customers, and small business owners. And anyone else who may be interested in tracking their business expenses are best served by acquiring the full version of the software in question.
All MileageApps Are Available Through Google Play And The App Store
Many companies only offer plans that sign up for six months or an entire year – this can be problematic if you're looking to pay for your subscription month by month.
Purchase payments for these programs can be made by credit card or through your bank account.
In most cases, prices are per user and only stipulate vehicles on the road. Do some research before you sign up with a software company.
MileIQ Tracking App And Software
As we mentioned earlier, MileIQ is indeed the most popular provider on the market – that's partly because their app and software were included as part of Microsoft's 365-company plan. Although many people are familiar with the brand, this is no longer the case.
In terms of pricing, MileIQ keeps it simple – they offer a subscription and access to all their features for $59.99 per year, with $5.99 being the alternative for someone who wants to pay monthly. They also offer team-based options, which are essential for those who need to track mileage for reimbursement purposes.
Finally, they offer "40 free rides," which is probably not enough for most independent entrepreneurs trying to maximize their tax deductions. But it is something. Not everyone allows any trial period or free version of their software.
In terms of drawbacks, they don't offer manual tracking could be considered necessary. And they have a relatively limited number of essential features. MileIQ won't be able to help you get back on your mileage. And it doesn't check your logs to make sure they're perfect before they're presented to the IRS.
On the bright side, the software will generate a mileage log that you can submit to the IRS or your account – it's just not guaranteed to be perfect.
MileCatcher app and software
MileCatcher is a lesser-known provider in the market, although we've had good experiences with their software, which offers more options than MileIQ. These features include:
A customizable professional mileage rate for mileage reimbursement.
Custom reports and locations
Web portal access (many providers call this the "web dashboard," although MileCatcher prefers this name for the part of the software you manage and operate from your PC).
Related: How to Make Your Fitness Tracker Count Steps More Accurately? In terms of price, MileCatcher is the cheapest of the ones we're showcasing today. At $3.99 per month if you subscribe for a year.
Conversely, if you want to subscribe for six months, the cost is $5.00, in other words, a little higher. The only problem with this is that the company doesn't offer any options for shorter subscription periods, nor does it offer a free trial. So if you want to try their product before you buy it, you're out of luck.
Mileage Wise web app and dashboard
An exciting newcomer to this market space, MileageWisesoftware did not disappoint. They have all the vendors' features listed above and Suite. Not to mention their unique features that offer a little more punch than other software. Let's take a look at some of these unique features:
Past mileage recovery: We covered this one earlier. But it's worth repeating. If you're audited, you'll need mileage logs for years past very quickly. With MileageWise, you can do that.
Built-in IRS auditor: MileIQ and MileCatcher both offer some level of reporting, but our experience with MileageWise has been significantly better. You can produce the same logs and reports on their web dashboard. Still, before printing your mileage log. The software uses its listener to check 70 logical contradictions that may exist in your timeline. Making their logs IRS Resistant.
More auto-tracking modes: As we broke them down earlier. The more auto-tracking methods, the better. Variety is almost always a good thing, and the good thing is that this provider offers all the ways we mentioned above. All of them are equally intuitive to use.
It's hard to look for potential drawbacks as we were able to use all of their features in a way that turned out to be extremely useful. It must be said. However, that while MileageWise may be the best mileage tracking app we reviewed here today.
It's not as popular in the entire market. Popular things aren't always the best. However, we think this new app and its web dashboard stand out from the competition.
Other plans are available after that. Not to mention a completely free 14-day trial with no credit card required.
Which is best for large and small businesses?
Today's three providers offer some form of team dashboard for employees who need to save miles due to their employer's mileage refund. We recommend checking reviews for those who do the same. Although our best experience came with MileageWise's efficient workflows in their team's dashboard.
Related posts